While deciding to build your family is an exciting time, costly fertility treatments that assist many in getting pregnant can cause added stress. If you are considering fertility treatments, we can help you understand the associated costs and resources available that assist in paying for treatments. 
Understanding the Costs of Fertility Treatments
The cost of fertility treatments will depend on the type of fertility treatment needed. 
Number of IVF Cycles
The number of IVF cycles a person may need can vary and may affect the total cost of fertility treatments. Most clinics can give you an idea of the cost per IVF cycle. The number of IVF cycles needed varies between patients and depends on the fertility health of each partner. While some patients successfully get pregnant after the first IVF cycle, others may need more than one cycle to get pregnant. If no additional embryos are available and suitable for transfer, a patient may have to complete an entire cycle of IVF again, starting with egg retrieval.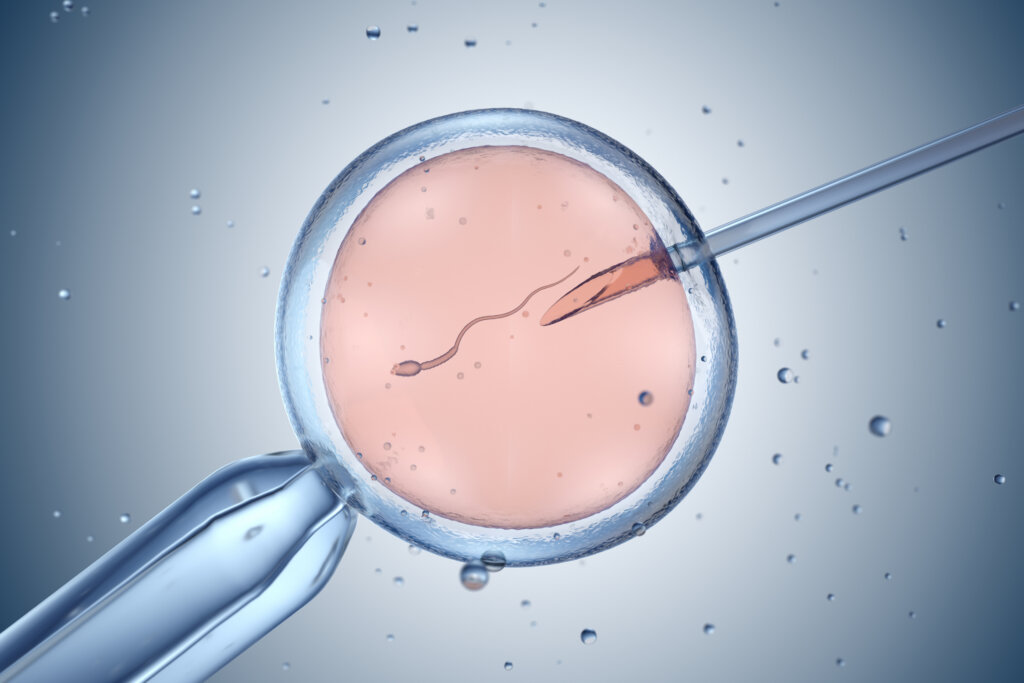 Preimplantation Genetic Testing
Some may choose to have preimplantation genetic testing (PGT), which utilizes state-of-the-art fertility techniques like in vitro fertilization, embryo biopsy, and customized genetic testing to implant embryos with the best chance of success. PGT is the only testing option allowing patients to have a biological child with a low probability of genetic disorder or abnormality.
Determining the cost of having a child using PGT before conception has several variables. All patients with PGT must undergo in vitro fertilization (IVF).
PGT testing costs will depend on the disease being tested, the required technology, and the family structure. PGT laboratories customize the testing for each patient to provide the most accurate results. DNA samples from the couple's parents or other family members are often required to design the customized testing. Patients can opt for alternative testing methods if family members are unavailable, but this will increase testing costs.
Number of Embryos Tested and Lab Charges
The number of embryos available for biopsy also affects the price of fertility treatments. Once biopsied, the fertility specialist sends the egg to the lab for DNA testing. To determine the estimated cost, you must know if your PGT lab charges per embryo group or per embryo. Having more embryos biopsied can increase the chances of finding a healthy embryo. However, if the PGT laboratory charges per embryo, it can increase the cost. At ORM, we have a PGT package, but each additional embryo after the amount included in the package increases the overall cost.
The cost breakdown per IVF cycle at ORM is as follows:
Pre-cycle screening fees: $2,500 – $6,000
Fertility medications: $5,000 – $8,000
Basic IVF procedure fees: $15,000 – $18,000
PGT-related fees (including testing embryos for extra or missing chromosomes that are not inherited): $4000 – $9000
Fertility Treatment and Insurance
In the U.S., fertility treatments are usually not covered by insurance. However, more insurance health plans are adding some coverage for this service. Some employers also provide additional fertility benefits not included in the insurance coverage. If you need help determining what your insurance plan or employer benefits cover, call your human resources representative or contact your insurance company directly. 
In August 2023, 21 states passed laws pertaining to fertility insurance coverage. Among these laws, 14 include provisions for IVF coverage, while 16 states have enacted laws related to fertility preservation for medically induced infertility. If you live in a state with an infertility coverage law, you will want to find out if your plan is fully insured or self-insured. Self-insured insurance plans are exempt from state law, meaning employers do not have to follow the state insurance laws. However, fully insured plans are required to follow state insurance laws.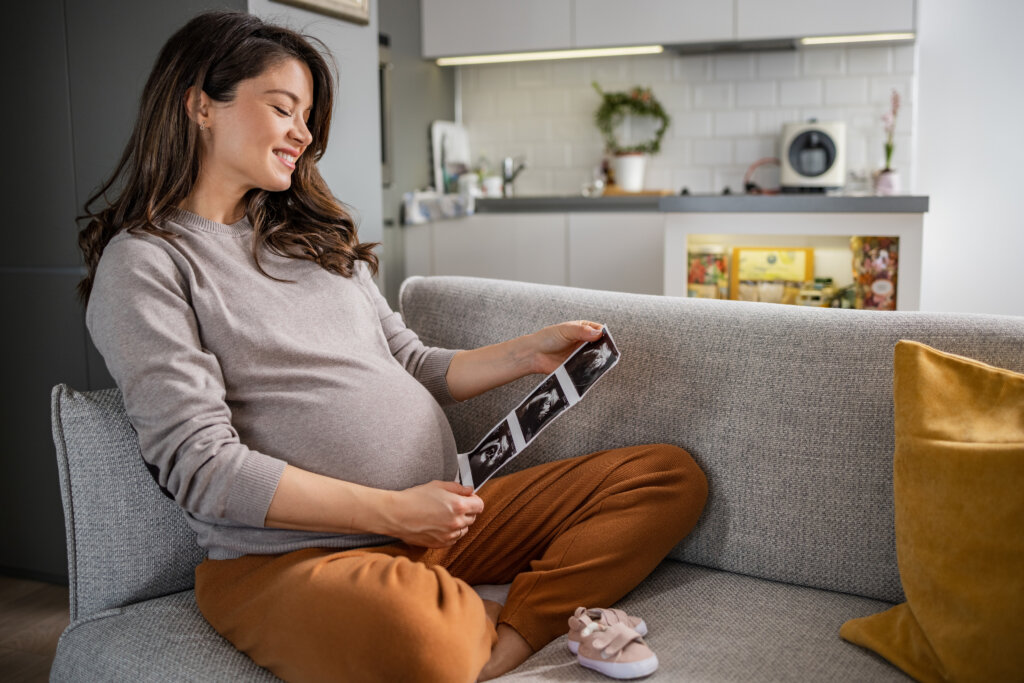 Financial Planning Strategies
When considering fertility treatments, financial planning and assistance may be needed to cover the cost of this expense. When planning for fertility treatments, you will want to do the following:
Get an estimate of the total cost of treatment.
Find out if your insurance or employer benefits will cover any of the expenses.
Review your personal finances.
Talk with your fertility clinic about financing options.
Health Savings Accounts (HSA)
If you have a health savings account (HSA), you can use the funds to pay for fertility treatments. An HSA is a great way to save for the cost of fertility treatments in advance. Any unused funds roll over to the following year.
Using Credit to Pay for Fertility Treatments
Some couples may choose to get a home equity line of credit. While this is not tax deductible except for home improvements, you can use the money how you want. In some instances, a home equity line of credit may have a lower interest rate than other forms of credit.
While it is usually not recommended to borrow from retirement accounts, individuals with a 401 (k) plan may be able to take out a 401 (k) loan. This type of loan typically must be paid back within five years or sooner if you lose your job. Defaulting on loan repayment may result in penalties and taxes. Alternatively, paying with a credit card is an option, and many patients use a credit card with rewards or cash back to pay for their fertility treatments. 
Fertility Financing Partners and Grants
Specialized lenders in fertility financing may partner with fertility clinics. To support patients, ORM partners with fertility finance providers that finance treatment, including Prosper Healthcare Lending, CapexMD, and Future Family.
Fertility treatment grants and scholarships may be available to help decrease the barrier to building a family. Resolve is a great resource that lists the nonprofit organizations that offer grants or scholarships for fertility treatments.
ORM Fertility's Financial Assistance Programs
ORM believes that the cost of fertility treatment should not be a barrier to couples wanting to start or grow their family. ORM's Financial team is here to assist all patients in helping them plan for this expense and can offer resources that assist in navigating coverage and finance options.
ORM partners with CapexMD, Prosper Healthcare, and Future Family. This allows patients to receive financing for their fertility treatments if needed. 
CapexMD offers customized loan programs with competitive rates for various loan types. They have a simple loan process that makes fertility financing as stress-free as possible. The loan programs provided by this service encompass all fertility treatment possibilities, such as fertility medications and genetic testing. Patients can apply online.
Prosper Healthcare Lending is a premier financing company that gives loans up to $100,000 with terms extending to 84 months. You can find additional information on their website to learn more about what you qualify for.  
Future Family offers fertility financing, loans, and financial assistance. Learn more on the Future Family website.
The "Fast Track" Fertility Preservation program is another program ORM Fertility offers. It expedites egg freezing and fertility preservation for patients preparing to undergo qualifying cancer treatment that may threaten their future fertility. Knowing that time is critical, the compassionate ORM team assists in setting up appointments immediately so there is no delay in other care needed. 
Tips for a Smooth Financial Journey
The cost of fertility treatments and associated medications is high, which can increase your stress level. Asking for help and communicating your questions and concerns with your care team can reduce stress and get you closer to having the family you've always dreamed of. 
ORM Fertility believes finances should not be a barrier to starting a family. Contact us to learn about the individualized treatment plan cost so you can start planning for your family today. We can provide resources or financing to help you achieve your dream of starting or growing your family.