Leading
Fertility Clinic For IVF
with Gestational Surrogacy
ORM's Surrogacy Team
For more than 30 years, ORM has been helping intended parents from 40+ countries to start or grow their families. Every year we help hundreds of families get started on their fertility journey.
The ORM Surrogacy program was designed to help intended parents working with gestational surrogates. These journeys sometimes involve intended parents working with an Egg Donor, which can be selected through our ORM Donors program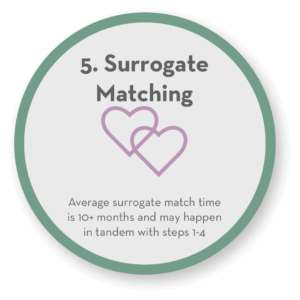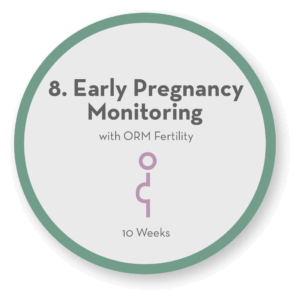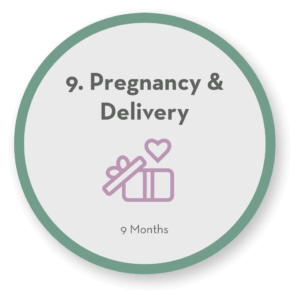 Speak With A Surrogacy Expert
The First Step In Your Journey To Parenthood Is Meeting With A Surrogacy Expert
ORM Fertility has helped thousands of intended parents on their surrogacy journeys. While every situation is special and unique, our team of surrogacy experts, IVF physicians, and their compassionate teams are here to guide you, provide personalized care and answer any questions along the way.
US Residents: Please fill out this form.

International Residents: Please fill out this form.

Find a Gestational Carrier With Pinnacle Surrogacy
Patients at ORM Fertility are granted special access to Pinnacle Surrogacy, formerly known as Premium Surrogacy. This renowned gestational surrogacy program, exclusive to patients of clinics within the Pinnacle Fertility network, streamlines the surrogate matching process, giving patients the benefit of an expedited timeline for their journey to parenthood. 
What sets Pinnacle Surrogacy apart from other agencies is the exceptional team of surrogacy coordinators who have all previously undergone their own surrogacy journey and bring their personal experience with surrogacy to the table. With their vast knowledge, expertise, and unwavering support, these coordinators guide both intended parents and gestational carriers (surrogates) at every step, ensuring a successful and stress-free journey for all parties involved.
Dedicated Team for Surrogacy
We have a dedicated team for coordinating IVF cycles that involve a gestational surrogate and/or another third-party such as a donor. Our team of experts seamlessly manages these more intricate IVF cycles and coordinates all of the people helping throughout your journey.
Rigorous Medical Screenings for Surrogates
ORM has high standards for medically approving women who apply to be a gestational surrogate and for matching medically approved gestational surrogates with intended parents. Only a small number of women who apply are accepted to be gestational surrogates. We believe this helps ensure a safe and successful process for both gestational surrogates and our families.
Consistently High Success Rates
ORM has some of the highest success rates for IVF with gestational surrogacy cycles in the U.S. In recent years, we have experienced a greater than 90% success rate with a more than 70% twin rate in our donor-egg gestational surrogacy IVF program when transferring two embryos. Our high success rates can help minimize costs for intended parents, as well as help lower the inevitable stress for them and their gestational surrogate. Every aspect of our program is designed to give intended parents the best chance of success and a healthy baby on the first try.
Experts in Working with Surrogates Based in Oregon, Washington, and Elsewhere
While many gestational surrogates live in close proximity to ORM, it is common in the U.S. for a gestational surrogate to live farther away. In these cases, gestational surrogates travel to the IVF clinic selected by the intended parents and are monitored in their local community during the IVF cycle. Our team members are experts at managing the gestational surrogacy IVF processes regardless of whether a gestational surrogate lives local to ORM in Oregon, Washington, elsewhere in the U.S., or internationally.
More Choices for Surrogacy Agencies
We work with and have longstanding relationships with highly respected surrogacy agencies based in Oregon, Washington, across the U.S., and internationally. Intended parents can choose to work with ORM and the surrogacy agency that best meets their needs.
Northwest Surrogacy Center, one of the largest and most successful agencies in the country, has offices in Portland, OR, and Seattle, WA. Many U.S. surrogacy agencies based in other regions of the country recruit surrogates from the Pacific Northwest, given its excellent reputation.
Cost Advantages
Favorable health insurance policies, a lower cost of living compared to states like California, and the ability to find a surrogate, egg donor and IVF clinic all in one place can reduce the costs of a gestational surrogacy journey. The fact that Oregon has no sales tax is great news for intended parents and helps them make the most out of their budget—especially for travel, lodging and food that is inevitably required as part of a journey. Not to mention all those baby essentials.
Two of The Most Friendly US States for Surrogacy
A surrogacy-friendly legal environment is essential for a safe surrogacy journey—and in the U.S. the laws around gestational surrogacy differ from one state to the next. In Oregon and Washington, both intended parents—regardless of whether they are heterosexual, same-sex, married or unmarried—can be declared the legal parents and listed on the birth certificate. This can be done prior to the birth (a pre-birth order) or after the birth (a post-birth order). Single individuals can also be declared the legal parent.
Surrogates, Egg Donors and World-Class IVF All in One Place
In addition to surrogacy-agency options and gestational surrogates, both Portland, OR and Seattle, WA are home to ORM Fertility. ORM has some of the highest success rates in the U.S. for IVF with gestational surrogacy. ORM Donors is ORM's in-house egg donor program and provides intended parents with local, fully screened and medically approved egg donors. ORM Genomics is ORM's comprehensive program for bringing the best reproductive genomic services to every IVF cycle to help give intended parents the best chance of success and a healthy baby on the first attempt.
A Wonderful Place to Start a Family
The natural beauty of the Pacific Northwest is one of a kind. With some of the top-ranked airports in the country, a diverse range of dining options, many unique neighborhoods, and a well-connected transportation system, you'll find no shortage of things to explore when you decide to pursue care at either ORM Fertility location!