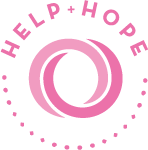 Egg Preservation Prior to Medical Treatments:
At ORM Fertility, we offer an expedited Egg Freezing/Fertility Preservation Program for patients preparing to undergo qualifying cancer treatment that may threaten their future fertility.
We realize how critical time is for patients, and our compassionate ORM team is able to "Fast Track" the entire process; the ORM team will arrange an appointment ASAP to avoid any delays.
Support
Support is available for our patients through Ferring's HeartBeat Program to help make this emotional timeless of a financial burden and help offset the cost of treatment.