International Legal Family Building Expert Videos
ORM Fertility and IARC have partnered with a panel of independent, expert lawyers from 10 countries to produce a series of video presentations to provide legal information that international intended parents need before they embark on their family building in the USA.
These video presentations cover what intended parents need to know about the legal position in their own countries, and what to do after the birth of their children. Securing parental rights, obtaining nationality and residency, among other important topics that are country-specific are all addressed.
These video presentations are essential viewing and a helpful resource for intended parents to start their family building research.  Intended parents should always consult with relevant legal experts before commencing their international family building journey.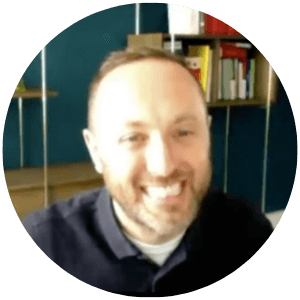 Fabien Joly, France
Fabien Joly is an attorney-at-law registered at the Bar of Paris since 2013. After his studies in administrative and constitutional law, he was granted in 2007 his PhD. in law. Since the beginning of the 2011 year, he is also an advising lawyer for barristers before the French Supreme Courts. He intervenes in the matters of administrative law, immigration law, health and medical law, tax law and public procurement law. He has a specific expertise about LGBT rights and family law. Father of a young child born by surrogacy in Pennsylvania, he advises French or foreign LGBT couples living in France or abroad to allow them to build and protect their own families. He attends every year at a round table organized by the Paris Bar Association about the LGBT parenthood.
Email: [email protected]
Sven Eggermomt, Belgium
Sven holds a master's degree (2008) and a PhD (2015) in law and has been a lawyer at the Antwerp bar since 2013. He focuses exclusively on advising, assisting and representing persons and families in matters concerning personal law, family and family property law and family procedural law, in all (also international) aspects. He has specific expertise in legal aspects of ART and (international) surrogacy. He has been a partner at the HCGB Advocaten law firm since September 2018.  Since 2012, Sven has also taught the family law course at Odisee University College in Brussels and since 2019 he has been a visiting professor at the University of Antwerp where he teaches family procedural law.  He is a member of the editorial board of the Tijdschrift voor familierecht and forms part of the editorial board of the Nieuw Juridisch Weekblad. He is the author of numerous scientific publications and regularly gives lectures on topics within the broad family (procedural) law.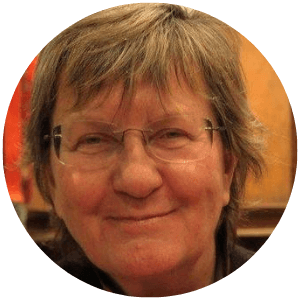 Dr. Helga Müller, Germany
Dr. Helga Müller is a solicitor admitted to all courts from Amtsgericht to Oberlandesgericht in Germany since 1991. She has done her two state examinations as a lawyer in 1983 and 1986 in Frankfurt am Main. She has worked as a scientific assistent at the Law Faculty of the J.W.Goethe-Universität in Frankfurt for three years. As such she was doctorated with a dissertation on a criminal dogma topic. She has worked as a judge at the Amtsgericht Limburg and the Landgericht Frankfurt for 4 ½ years in different areas before she decided to become a solicitor. She is working in the field of medically assisted reproduction for almost thirty years by now. She was a member of the Legal Committee (Rechtsausschuss) und of the Health Committee (Gesundheitsausschuss) of the Deutsche Bundestag in 2016/2017, when the new law on Spermdonation was launched. She is a member of the FLI Family Law Initiative and has regularly participated in conferences on surrogacy in Cambridge/England.
Tracy Horan, Ireland
Tracy Horan, Managing Partner of T. Horan & Co, specializes in Family Law and Surrogacy.  Tracy is a qualified Solicitor in Ireland and Attorney at Law admitted to the New York Bar. In addition to Tracy's legal qualifications, Tracy is a qualified Arbitrator and Notary Public. For the past decade Tracy has been at the forefront of the legal developments in the area of Surrogacy Law in Ireland. She has exceptional expertise in advising clients on their surrogacy journey and guiding them skilfully to a swift and successful conclusion to all legal matters involved. She is known for her pragmatic and thorough approach and is adept at making complex areas of law relatively straightforward for clients. Tracy's experience to date has equipped her with a wide range of legal knowledge and skills. Tracy is heavily involved in developing the client care aspects of the firm. She prides herself on the personal relationship that she develops with clients over time. Tracy has extensive contacts with Counsel and other experts and strives to provide the best possible service to her clients.
Ida Parisi, Italy
Ida Parisi is a highly qualified Italian lawyer in the Assisted Reproductive Technology (ART) field of law providing legal consulting services about family law, fertility law (egg donation, sperm donation, surrogacy) and international inheritance law. She is registered with the Taranto Bar Association and she is a member of the American Bar Association (ABA) – Family Law Section, Assisted Reproductive Technologies Committee. She is the author of many articles about fertility and surrogacy law published by Italian and international scientific journals, and she is also actively engaged in the field by participating to conferences to discuss fertility and surrogacy law from an international perspective. It is her firm belief that to best advise her clients it is necessary to know other jurisdictions and be able to identify the most favorable legal system.
Email: [email protected]
Wilma Eusman, Netherlands
Wilma Eusman studied at the Free University in Amsterdam, The Netherlands, and graduated in Civil Law and in International Law in 1980. She became a Clerk at the District Court in Amsterdam in the Family Division and in the Division of the Court's President. She was sworn in as a lawyer in 1987 and has practiced in Amsterdam since then. Her areas of expertise were immigration and asylum law as well as family law. In the last two decades, she became specialized in legal aspects concerning children born in non-traditional families, ie children of lesbian and gay couples and children born via ART. She also speaks at conferences and meetings regarding this topic, in The Netherlands as well as abroad. She spoke for the COC, Meer dan Gewenst and Men Having Babies as well as for professional organizations as the ABA and AAARTA and is a member of the ABA and Euro LGBT Family Law Institute. From 2014 -2016 she was a member of the Government Committee on the Reassessment Parenthood. This Commission advised the Dutch Government on new regulations regarding multiple parenthood and custody and surrogacy
Email: [email protected]
Anna Miramontes, Spain
Ana Miramontes is a well renowned Spanish attorney specialized in family law who devotes a wide part of her practice to Assisted Reproduction Law and adoptions with 25 years of experience. She knows how important children's rights are and this is why she is an advisor in institutions such as "Son Nuestros Hijos" ("They are our children"). Moreover, she is regularly called as a legal expert for conferences about Children's rights and Assisted Human Reproduction Law, including institutions such as Regional Parliaments in Spain. She has also collaborated in multiple international Cooperation Projects related to international adoptions and since 1997 she has been a speaker at the National Meetings in international adoptions held by different Ministries in Spain.
Email: [email protected]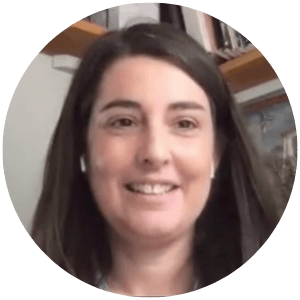 Natalie Gamble, UK
Natalie Gamble is the founder of specialist UK fertility law firm NGA Law and non-profit surrogacy agency Brilliant Beginnings.  She is widely known as the UK's leading surrogacy lawyer and routinely works with other lawyers around the world as a member of the American Bar Association ART Committee and the Academy of Adoption and Assisted Reproduction Attorneys.  She has campaigned for many years for same-sex parents and other modern families, winning key UK legal changes and representing the parents in virtually all the cases which have shaped UK law on surrogacy. She is a regular voice on leading UK programmes and has been quoted in Parliament, ranked in the Independent on Sunday's Pink List, invited to meet the Prime Minister at 10 Downing Street, and nominated for the Stonewall Hero of the Year Award. She has two donor-conceived children as a same-sex parent, and has herself been an egg donor
Email: [email protected]
Ben Sayer, Australia
Ben Sayer is an Australian qualified lawyer. Over the last two decades, Ben has practiced extensively in all aspects of Family Law.  Ben has established himself as one of Australia's primary foundation advisers on all aspects of domestic and international surrogacy, fertility and adoption law. He has held audiences at the invitation of the Victorian Central Authority for assisted reproduction; is actively involved in focus groups with assisted reproductive treatment providers, and has the privilege of regular participation in consumer-based conferences conducted by leading surrogacy support organizations. Ben has created policy frameworks for surrogacy related services, participated in submissions for adoption and surrogacy law reform, and has ensured that Sayer Jones is at the forefront of this vitally important area of practice by assisting intended parents in a holistic and guided fashion.  Ben's unrelenting but balanced and resolution focused approach has seen him become one of the most reputable voices in all aspects of parental and reproductive law in Australia.
Margaret Casey, New Zealand
Margaret Casey is a barrister and is a recognized expert in international family law.    Margaret has been a barrister sole since 1993. She has an undergraduate degree from Auckland University and a Masters in Law from Kings College London. She is  New Zealand's leading expert on domestic and international surrogacy cases with a huge range of experience in adoption and reproductive law cases.  She understands how important it is for parents to be recognized legally as the parents of the children they have planned with such care and hope. Margaret works compassionately and efficiently to give parents the legal recognition they require. She has excellent working relationships with all the key Government agencies. Her numerous surrogacy cases are widely reported in New Zealand and she is acknowledged by her peers and the judiciary as an authority on this developing and complex subject.  Margaret was appointed as one of 25 international experts to the Hague Experts Group on Parentage and Surrogacy in 2015. Although based in Auckland she provides advice to clients all over New Zealand and internationally.