Our Reproductive Medicine Laboratory:
IVF in the Lab
IVF is a complex process - from the stimulation of the cycle to how we grow and care for your embryos in the lab. When you embark on a cycle of IVF, you place your trust in us to make sure your eggs, sperm and embryos are taken care of to the highest standards. Learn more about our safety and security standard in the IVF lab. 
Assisted reproductive technology makes the in vitro environment for human embryos as close as possible to the conditions inside the fallopian tubes and the uterus. In our embryology laboratory, we achieve this constant womb-like environment for embryos by using the most innovative technology and incubation equipment available.
1999
Our First Embryology Laboratory
Our first embryology laboratory was built in 1999 at the Good Samaritan Hospital in Northwest Portland, using the expertise of engineers who design clean-room facilities for Intel. Since then, there have been decades worth of advancements in technology and the engineering used to develop clean rooms.
2016
Clinical Cases Begin
In December 2015, we completed the development of our new state-of-the-art facility and carefully integrated the advanced technology into our new lab design. We began our first clinical cases in January 2016 and our embryos are loving their new first home.
The Reproductive Medicine Laboratory
The Reproductive Medicine Laboratory is located on the second floor of ORM Fertility's downtown Portland location, adjacent to our two procedure rooms where egg retrievals and embryo transfers are performed.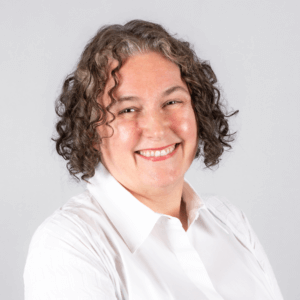 Alison Coates, PhD
Embryology Laboratory Director
Alison began her Embryology career in the UK in 1987. She graduated from Hull University with a BSc in Zoology, specializing in murine embryology. Within her almost thirty years of experience, she has seen many changes in the world of IVF. She worked as an embryologist at the Hammersmith Hospital, London (where the world's first clinical PGD cases were performed), at Leeds General Infirmary in the north of England, and in the Middle East before settling in Portland in 1999 to create and direct the Reproductive Medicine Laboratory at ORM.
Alison recently orchestrated the sophisticated design and move of the ORM laboratory to our new Downtown Fertility Center. She received her PhD in Genetics from Kent University in the UK. Her research interests include mosaicism in blastocysts, defining which IVF patients benefit from Preimplantation Genetic Testing (PGT-A), best practices for transfer of PGT-A -tested embryos (fresh vs. frozen), and sperm quality and its effect on embryonic aneuploidy.