By Tonya Carey, ORM Egg Donor Recruiter
Why I chose to become an ORM Egg Donor, a series of interviews with three of our egg donors and Tonya Carey, ORM Egg Donor Recruiter.
As a donor recruiter for Oregon Reproductive Medicine's in-house Egg Donor Program, I often find myself asking applicants – What made you decide to look into egg donation? Often, the answers include layers that are both financial: I am saving up to buy a house/car/unicorn/etc., and emotional: I have a deep desire to help others. Then there are the special times when we encounter a more personal story: Someone close to me was not able to conceive, and I wanted to help.
In honor of National Infertility Awareness Week, we explore the stories of three egg donors who flipped the script on infertility and the emotional journey that took them on.
---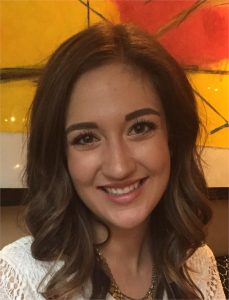 Tonya: Tell me a little bit about yourself.
Donor: I am currently 27-year-old woman living in Portland. I grew up here, went to school here, and absolutely love it here! I have a wonderful family, a great fiancé, two huge dogs and a cat that is louder than a freight train. I graduated college 5 years ago and have been at my current job since then. It is a family business and I love working with family every day. I love everything the PNW has to offer, such as awesome food, new hikes, and yes, even the insane weather.
Tonya: What was your motivation for donating?
Donor: I first wanted to donate because I feel that love is what makes a family, not DNA. While yes, I was raised by my biological parents, it is not biology that makes them my parents. It is the fact that they were the ones waking up with me every few hours to feed me after I was born. They were the ones worried about how to pay for daycare or college. Unconditional love and involvement in a child's life are what makes a parent, and biology is just science. When I found out about the opportunity to help another person create the family they had always dreamed about, I was so excited! I work in the medical field and so the difference between biology and actually being a parent was even more profound to me. As a woman who definitely wants to be a mother someday, I also thought about how I would feel if my body, or my choice of partner, would not be able to provide a biological child. I thought that I would then seek out any and all options in order to become a mother. So there I was at 23 realizing that I had the ability and opportunity to help someone become a parent, and once I knew that there was no way I could go back. I explain it to people sort of like donating blood. One pint of blood has the ability to save 8 lives. That doesn't mean that you are then connected to these people, but you have helped them in an incredible way. I look at egg donation the same way.
When I found out after my first donation that very close friends of mine had been trying to conceive for three years and couldn't, I decided I wanted to keep donating. I had a front row seat to my friend's heartache over trying to start a family. I saw my friends go to appointment after appointment, and test after test. They were ultimately told that they had "unexplained infertility" and that without medical intervention, conceiving on their own was a long shot. They were successful with IVF and have a beautiful 4-month-old baby now. They were some of the lucky ones when it comes to infertility. I knew that I couldn't just stop after one donation. if I still had the ability to help alleviate a tiny bit of that heartache for others, I had to.
Tonya: When you received the email that you were matched, what were your thoughts and emotions?
Donor: I was first matched about two years ago. I remember because it was right around my birthday when I got the email. I was so excited! I was happy that I was finally able to help someone in a monumental way, and it felt like a great birthday present as well! I was a little nervous about learning to inject myself for the first time, but I knew that I would be getting instruction so the nervousness and fear quickly vanished.
Tonya: How many donations have you completed?
Donor: I have completed three donation cycles.
Me: What type of contact, if any, have you had with the recipients? How did you feel about that?
Donor: For my first two donations, I have had zero contact. I had heard stories of other donors that received cards or small thank you gifts when they woke up from the donation, and that didn't happen for either of my first two donations. At first, I was a little bummed, but I realized that if I were on the other side of this, I would be eternally grateful to the donor, regardless if I ever showed any signs of being thankful. That thought gave me much peace and solace. For my third donation, I woke up and there was an incredible card with a small gift. Also, my third donation did NOT go as planned. There were medication mix-ups, my body did not react well to things, and I was struggling with not being able to be as physically active as I usually am. Going in for my retrieval on this donation, I was convinced this would be my last one. I just couldn't physically handle it anymore. I was recently engaged and wanted to be able to focus on me a little bit and be selfish with my time and my body. Then, I woke up and read this incredible card. Reading this, hearing how I was helping someone quickly banished all selfish thoughts from my head. I am so grateful that I have been able to help others fulfill their dreams of being parents and would hope that if for some reason I am unable to biologically have my own children that some kind, generous soul out there would be able to do what I have done for others.
Tonya: What is one (or more) things you would like the recipients to know?
Donor: I would like them to know that they are incredible people who have made the extremely difficult choice to raise a child, to forfeit their sleep, their sanity, and their personal space for the development of another human. They are these children's PARENTS. Biology is just biology. I am forever humbled and grateful that I was able to help them become parents.
---
Learn more about ORM's Egg Donor Program here.