Leading Fertility Clinic For Donor Egg
with Gestational Surrogacy
Experts in Surrogacy With Donor Egg
ORM Fertility has helped thousands of intended parents on their surrogacy journeys. While every person's journey to parenthood is special and unique, our team of surrogacy experts, reproductive physicians, and their compassionate teams are here to guide you, provide personalized care, and answer any questions along the way. ORM physicians work directly with patients to create an IVF treatment plan that works for them and gives them the best chance of success.
In 2017, we completed nearly 15% of all frozen, tested donor egg surrogacy transfers in the US.
Using Surrogacy with Donor Egg to Grow Your Family
Gestational surrogacy is a form of assisted reproductive treatment (ART) in which a woman, known as a gestational carrier, undergoes the transfer of an embryo created through IVF using the eggs and sperm of the intended parent(s) or a donor.
Your surrogacy journey may involve working with an egg donor. Intended-parents may choose to work with an external egg donor agency or an ORM Donor from our in-house egg donor program which provides intended parents with local, fully screened, and medically approved egg donors.
Process For Patients Using Surrogacy And Donor Egg
After initial consultations with an ORM surrogacy and egg donation specialist and an ORM physician done via skype or a phone call, patients from Australia generally, only have three steps to their process with ORM. They typically only need to travel to the US to visit ORM once as part of the IVF treatment (unless working with a sperm donor).
Pre-cycle screening involves a set of screenings for each sperm provider and non-sperm providing partner that are completed locally in Australia before patients travel to the US for a short visit for their sperm deposit (unless working with a sperm donor).
The sperm-deposit involves a short visit to ORM by the patient(s) providing sperm. During this visit, the patient(s) sperm is frozen to be thawed and utilized after the egg donor's egg retrieval and other required testing is completed. Patients can complete their sperm deposit and required testing at ORM's main clinic in Portland, Oregon or at ORM's clinic in Seattle (Bellevue), Washington. In cases where patients are working with a sperm donor, the ORM team can provide information on sperm bank options.
ORM provides the support you need when selecting an egg donor. Intended parents may choose to work with an egg donor through the ORM in-house program, any external egg donor agency, or utilize a friend or a family member as their donor. ORM's team and egg donor matching coordinator is available to guide patients through the timing of selecting an egg donor as well as to help them in this process.
In addition to working with ORM, patients building a family through the help of a surrogate and egg donor will need to utilize a surrogacy agency as well as potentially consult with relevant legal and insurance experts.
ORM's surrogacy specialists have an extensive network and can help patients connect with some of the most respected surrogacy agencies and other professionals. The ORM team is available to help IVF patients connect with a local physician in Australia for their pre-cycle screening as well as help patients plan their visit to Portland and provide transportation and accommodation guidance.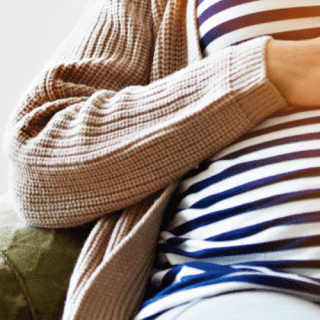 Schedule A Complimentary Consultation