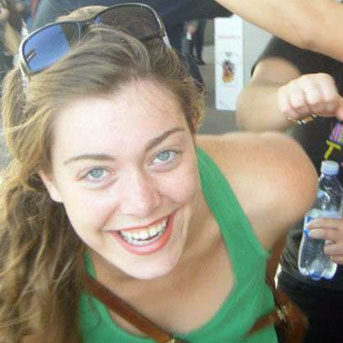 Paige is a graphic designer from Portland who comes from a big family. She is also a five-time egg donor.
My mom had a history of miscarriages and I've seen good friends go through similar loss. It's so sad; I can't even imagine what they're going through. I have always had a heart for those stories."
Paige first heard about egg donation several years ago. At first, she didn't think it was for her. But as an avid researcher, Paige wanted to learn more about what it takes to be an egg donor.
"I researched why women were having pregnancy complications and kept coming across egg donation. The more I learned, the more I wanted to consider becoming an egg donor. To make such a direct impact on people who are having fertility struggles seemed amazing."
Paige did indeed qualify to be a donor. She contacted ORM Fertility because the clinic was local and provided a very systematic approach for egg donors.
"It took me two months to get approved. I was only on the database for a few days before I was matched with a family. … At first, my boyfriend was skeptical of the whole thing. He researched avidly and trusted my first impression. At subsequent donations, he attended appointments and the retrievals."
Some families seeking egg donors often look for a donor who looks similar to the mother. In other cases, it's information about family medical history, current career path or even hobbies and interests that make an egg donor appealing. During egg donor selection, families state whether or not they want to meet their egg donor or have the process done anonymously.
To date, all of Paige's egg donations have been anonymous.
"I'm hoping to have an open donation at some point. I'd like to know something about the family that selects me and witness their joy in becoming pregnant. But either way, it feels awesome to have the opportunity to help."
When ORM notifies Paige that she has been selected, she immediately starts a round of birth control medication. Leading up to egg retrieval, she takes small injections in the abdomen two times a day. It didn't take her long to get used to the shots and now she doesn't think twice about it.
"The shots were scary at first, but I tried to keep the families in mind. What they are going through doesn't compare to a small needle poke. After the first few days the needles were nothing to worry about. After all, some little kids take similar insulin shots daily."
Following the series of injections, Paige has an appointment at ORM every other day. There, physicians and nurses measure her hormones and follicles until they are optimal for egg retrieval. Paige then administers a "trigger shot" to let her body know it's time to retrieve the eggs. After 36 hours, she goes in for retrieval, which is a short process under light sedation.
Paige's five experiences with egg donation have all gone very smoothly.
It's been a very easy process for me. I haven't had any symptoms of bloating, fatigue or nausea as some women experience. I go about my life as usual. I take the retrieval day off and lay low with movies and naps. The next day I am back to work."
Recently, ORM let Paige know that a family wanted to receive her eggs again—this time for a sibling.
"It's awesome knowing that the family wants an addition! I'm so grateful that I have good reproductive health which allows me to directly help others."
Egg donation is not always well regulated, which is why Paige is happy to work with ORM.
"I've heard and read horror stories of egg donation. Women are sent to several locations for appointments and aren't taught how and when to use the medication. They aren't monitored and cared for as a patient. My experience with ORM has been very organized and professional. I know the staff well and the entire process takes place in-house."
Paige is compensated for her egg donation. In fact, she recently graduated from college debt-free thanks in part to the money she received for her eggs.
"It's been a good trade. I help someone start a family and they help pay for my education. The process would be very difficult if it was just for the money. Women must be dedicated, healthy, and responsible. Keeping the recipients in mind during every appointment and injection makes a difference."
Paige often thinks about the babies that have been born from her eggs.
"I believe if someone has gone through this process to start a family, they will give that child a loving home. The parents will nurture these children as their own. I feel good knowing that I gave such a precious and desired gift to recipients who are yearning to start a family."