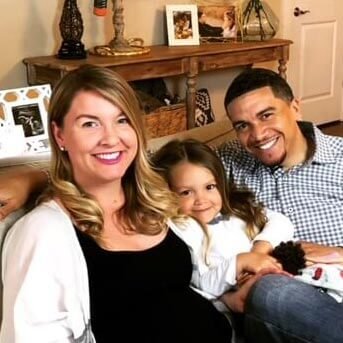 Kelly and Kery got married in March of 2012. They had been high school sweethearts, and knew they wanted to start a family immediately after getting married. They didn't think they'd have any trouble having kids.
But after a year of trying to conceive, they decided to seek the help of ORM Fertility, and began seeing Dr. Bankowski. They decided on an intrauterine insemination (IUI), and after an initial unsuccessful attempt, Kelly became pregnant on her second IUI. In 2014, they welcomed a beautiful baby girl, Charley, into the world.
We are so blessed to be in the position we are now. And we wouldn't be here without ORM."
Kelly and Kery always knew they wanted a larger family, so they began trying to conceive again. After six months of trying on their own, they came back to ORM. After a second IVF cycle, Kelly is now pregnant with a baby girl due in July 2018.
Throughout their fertility journey, Kelly and Kery endured many bumps in the road that left them feeling discouraged and isolated, but they persevered in order to realize their dream of growing their family.