Hear firsthand from two egg donors and an intended parent in their own words about their own personal experiences and what their journeys meant for them. Learn from ORM's Egg Donor Matching Coordinator about the matching process and how to find your egg donor.

Sign up and the series will be sent to your inbox.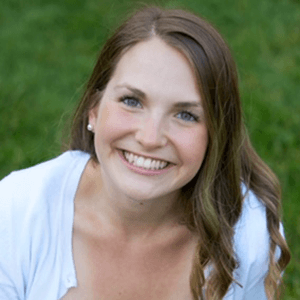 Joanna is an experienced egg donor, who most recently donated to an international couple and maintains an open communication relationship based on the intended parents desire. Her passion for helping others achieve their dream of growing their family has inspired her to continue to donate in the future.
ORM Fertility and Parent Through Egg Donation and Surrogacy
Craig is a parent through surrogacy and egg donation in the USA. He and his partner have two boys (5 1/2 years and 4 years old). He was a patient at ORM Fertility and his two back-to-back surrogacy journeys, during which he had first time success each time, took him and his partner just under 3 years to build their family.
Craig has helped hundreds of intended parents get started on building their families, and has a focus on helping intended parents understand how to select providers, build their budgets, decipher success rates, and make the choices that will maximise the chance for first time success. Craig is an active writer and speaker on the topic of surrogacy and egg donation.
Paige is a 7 time egg donor with ORM Fertility. She feels blessed to have helped six individuals/couples realize their dreams of family. Four of the donations were anonymous and two families selected to maintain an open relationship. Through the open relationships she has witnessed the full circle of the donation, surrogacy, birth and childhood milestones and feels honored to be a small part of their stories. Paige works as a Graphic Designer in Portland. She values time with family, is passionate about travel and is a deep practitioner of yoga.
ORM Egg Donor Matching Coordinator
Corby is ORM Fertility's Egg Donor Matching Coordinator and is a critical interface between ORM's intended parents and ORM's in-house egg donors and external egg donor agencies. She works closely with intended parents to understand their individual wishes and priorities. Around 80% of ORM patients requiring an egg donor find one in ORM's in-house program of fully-screened donors, and Corby has helped thousands of these patients over the past more than 12 years. She considers her current role to be her "dream job."
A comprehensive webinar series