Meet a Surrogate:
An Open Discussion About Surrogacy
Hear personal insights from a former surrogate and intended parents who are opening up to share their personal experiences with you. Joined by experts, Steve Snyder of IARC Surrogacy and Dr. Brandon Bankowski from ORM Fertility, who will uncover the many details of surrogates' and parents' experiences as they undertake this journey together.
Topics Covered:
Social and Medical Screening
Recruiting of Surrogates
Surrogate Motivations
Surrogate Experience
Managing Your Relationship
How to Talk To Your Kids
Register for this free webinar today!
Thursday, July 23rd
Time Zones
Central Europe: 7:00 PM
U.K. / Ireland: 6:00 PM
U.S. EST: 1:00 PM
U.S. PST: 10:00 AM
Saturday, July 25th
Time Zones
Aukland: 2:00 PM
Sydney, Melbourne, Brisbane: 12:00 PM
Shanghai, Hong Kong, Taipei, Singapore, Perth: 10:00 AM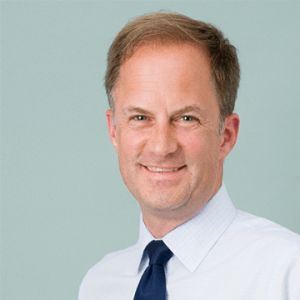 Dr. Brandon Bankowski, ORM Fertility
Dr. Bankowski is one of the most-respected and experienced US physicians helping intended parents build their families through surrogacy. He is a board-certified reproductive endocrinologist with extensive experience in IVF, egg donation, surrogacy and genomics. He has practiced at ORM Fertility (formerly Oregon Reproductive Medicine) since 2005. He and his partners at ORM have helped intended parents from across the world build their families.
Dr. Bankowski is passionate about providing ORM's patients the best care and the highest chance for success on their first attempt, while looking after the genetic health of their family. His vision led to the formation of ORM's industry-leading reproductive genomics program, as well as the integration of advanced genetic screening of all donors in ORM's donor program. He is committed to helping intended parents using surrogacy have the very best chance of a healthy baby.
Dr. Elizabeth Barbieri, ORM Fertility
Dr. Barbieri is one of the lead physician-partners at ORM Fertility (ORM) – recognized globally for its success rates and for being among the top 3 IVF programs in the US for donor egg surrogacy by the number of cycles annually. She is highly respected for her personalized care and experience building families through IVF, egg donation, surrogacy, and reproductive genomics. She is instrumental in the high medical standards within ORM Donors and ORM Surrogacy. She has a particular interest in pre-implantation genetic diagnostics and is a lead physician directing ORM Genomics. She joined ORM in 2009.
Dr. Barbieri is a board-certified reproductive endocrinologist. She holds a bachelor's degree with distinction from Yale University and completed her medical training at the University of Connecticut School of Medicine, Northwestern University McGaw Medical Center, and the Weill Cornell Center for Reproductive Medicine. She is honored to work with LGBTQ+ families across the US and globally and is committed to helping all her patients achieve their dream of a healthy baby on their first attempt.
Craig Reisser, ORM Fertility and Parent Through Egg Donation and Surrogacy
Craig is a parent through surrogacy and egg donation in the USA. He and his partner have two boys (5 1/2 years and 4 years old). He was a patient at ORM Fertility and his two back-to-back surrogacy journeys, during which he had first time success each time, took him and his partner just under 3 years to build their family.
Craig has helped hundreds of intended parents get started on building their families, and has a focus on helping intended parents understand how to select providers, build their budgets, decipher success rates, and make the choices that will maximise the chance for first time success. Craig is an active writer and speaker on the topic of surrogacy and egg donation.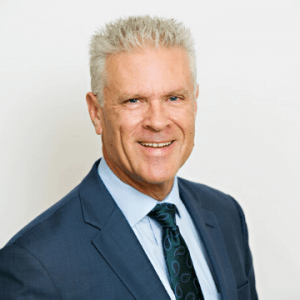 Steve Snyder, IARC Surrogacy
Steven H. Snyder, Esq., is the founding and principal partner of Steven H. Snyder & Associates, and he is the Director of IARC Surrogacy, a full-service surrogacy agency, both located in the U.S. in Minnesota. His life's passion is to help others experience the joys of being a parent, as he has experienced raising his two children.
Mr. Snyder is an active leader in numerous professional organizations, including the Society for Ethics in Egg Donation and Surrogacy (SEEDS), RESOLVE Infertility, the American Fertility Association, the American Society of Reproductive Medicine, and the American Bar Association Assisted Reproductive Technology Committee. Mr. Snyder is the author of numerous articles and continuing legal education materials. He is also a frequent national and international lecturer and continuing legal education presenter in the area of assisted reproductive technology law.
Tierra Nelson, IARC Program Coordinator & Former IARC Surrogate
After our twin girls were born and witnessing some close family friends experience infertility, we knew we had to do something. Soon after we discovered gestational surrogacy and with the help of IARC we were matched with Intended Fathers from Germany. Our journey together was so special, and we developed a close relationship with each other, to this day we still receive updates and love from across the globe. – It is a lifetime connection.
Ruthie Dixon, IARC Surrogate Coordaintor & 3x IARC Surrogate
Ruthie is an experienced surrogate who is currently on her fourth surrogacy journey. She began her first surrogacy in 2010, and after completing her second journey in 2017, she joined the IARC Surrogacy team as their Lead Surrogate Coordinator. Since then, she is using her passion for surrogacy to support both surrogates and parents in their journeys together. A part of that is sharing her surrogacy experiences, both the ups and the occasional downs, to better prepare surrogates and parents for what is ahead of them as they embark on this process together.
Matt & John, Parents via Donor Egg + Surrogacy
Matt and John are a couple from New Zealand who began their journey to parenthood with IARC and ORM in 2016 and became the proud dads of a little boy in early 2019. They developed a close relationship with their carrier, Holly, throughout their journey. They look forward to sharing more about the experience they shared together, from the matching process, to pregnancy and birth, to their ongoing relationship today."
Donor & Yam, Parents via Donor Egg & Surrogacy
Donor and Yam welcomed their daughter through surrogacy and egg donation in November 2019 and will soon be beginning their second journey to expand their family. Their surrogate, Erica, is from Minnesota and was an incredible partner to Donor and Yam throughout their process. They developed a close bond that continues today. Donor and Yam have been very open about their family-building project in order to help support other parents looking to begin the process, and they look forward to participating in this webinar to share their story with you.