Using Donor Egg to Grow Your Family
We are proud to provide support and treatment for intended parents interested in growing their family with the use of donor eggs. Our experienced team can help patients who are looking to use a known donor, an external egg donor or utilize our in-house donor program.
In-House Egg Donor Program
Our in-house egg donation program provides intended parents with the option of choosing from one of our thoroughly (psychologically, medically, genetically) pre-screened egg donors. The rigorous screening required by our program contributes to a smoother process and has been a key factor to our high success rates.
Process For Patients Using Donor Egg
After patients from Australia pursuing a donor egg cycle complete their initial consultations via Skype or a phone call with an egg donation specialist and an ORM physician, they typically only have four steps to their process with ORM. They generally travel to ORM twice for two short visits as part of the IVF process.
Pre-cycle screening involves a set of screenings for the intended mother and sperm provider (unless working with a sperm donor) that are completed in Australia prior to patients traveling to the US for their sperm deposit at ORM.
The sperm deposit involves a short visit to ORM by the sperm provider (unless working with a sperm donor). During this visit, the sperm deposit is frozen to be thawed after the egg donor's egg retrieval.
Patients can complete their sperm deposit and required testing at our main clinic in Portland, Oregon or at our clinic in Seattle (Bellevue), Washington. In cases where patients are working with a sperm donor, our team can provide information on sperm bank options.
Our team provides the support you need when selecting an egg donor. Intended parents may choose to work with an egg donor through the ORM in-house program, any external egg donor agency, or utilize a friend or a family member as their donor. Our Egg Donor Matching Coordinator is available to guide patients through the timing of selecting an egg donor as well as to help them in this process.
The embryo transfer involves a short visit to ORM by the intended mother and takes a minimum of 4 days including travel. Embryo transfers for patients from Australia take place at our main clinic in Portland, Oregon.
Pre-transfer and post-transfer monitoring of the embryo recipient is carried out in Australia with a local physician. Our physicians work directly with their patients to develop a treatment plan that works for them and gives them the best chance of success.
Our in-house egg donor program is overseen by our physicians and clinical staff and supported by our egg donor team which helps with matching and coordination.
Our dedicated Egg Donor Matching Coordinator helps our patients match with one of our thoroughly pre-screened egg donors. All ORM egg donors are screened psychologically, medically, and genetically, and we provide patients with comprehensive information about our available donors. Through the ORM Egg Donor Program, anonymous, semi-known, and known egg donation arrangements are all possible. Around 80% of our patients needing the help of an egg donor find one through our program.
Around 20% of our patients who need an egg donor choose one from an external egg donor agency or work with a friend or family member as their egg donor. In these cases, we advise patients on their egg donor's medical screening and their chance for success with their selected egg donor with reference to the standards that we apply to egg donors in our own program.
Our team and Egg Donor Matching Coordinator are available to guide patients through the timing and process of selecting an egg donor as well as help them navigate the process. Our Matching Coordinator can also help patients connect with external egg donor agencies if needed.
The ORM team is available to help IVF patients connect with a local physician for the pre-cycle screening and monitoring that will take place in Australia.
We are also able to help patients plan their visit to Portland as well as provide transportation and accommodation guidance.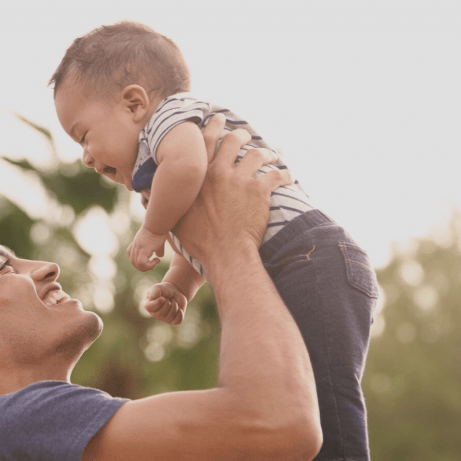 Schedule A Complimentary Consultation