By Mollie Huyck, ORM Patient & Infertility Advocate
#InfertilityUncovered
Because of Infertility.
Because of Cancer.
Because of Gestational Surrogacy.
I Became Your Mama.
After 10 years of diagnosed unexplained infertility and years of reproductive endocrinology services, we were met with years of loss and frustration both emotionally and financially. Though we have been open about our journey with friends and family, we could never understand why a disease that we could not change the outcome of, was not supported through our medical benefits just as any other medical diagnosis would or could be. We did everything we could to continue to reach for our dream of growing our family. With the support of friends and family, fundraising, selling our home, taking out IVF (Fertility/Medical) loans and withdrawing a retirement account – we stayed committed to growing our family regardless of the lack of support through our medical benefits.
Every tear, every heartache, every loss, every failure – I am truly grateful for.
You see, this led us to have the opportunity to work with ORM Fertility through their Embryo Donation Program. Because of cancer, these embryos were created to preserve the option for the donor family to complete their family. From here we partnered with an incredible gestational surrogate (GC). Through the support of the team at ORM Fertility, our surrogacy agency, attorneys and partnership with our gestational surrogate we welcomed our daughter into the world in October of 2017.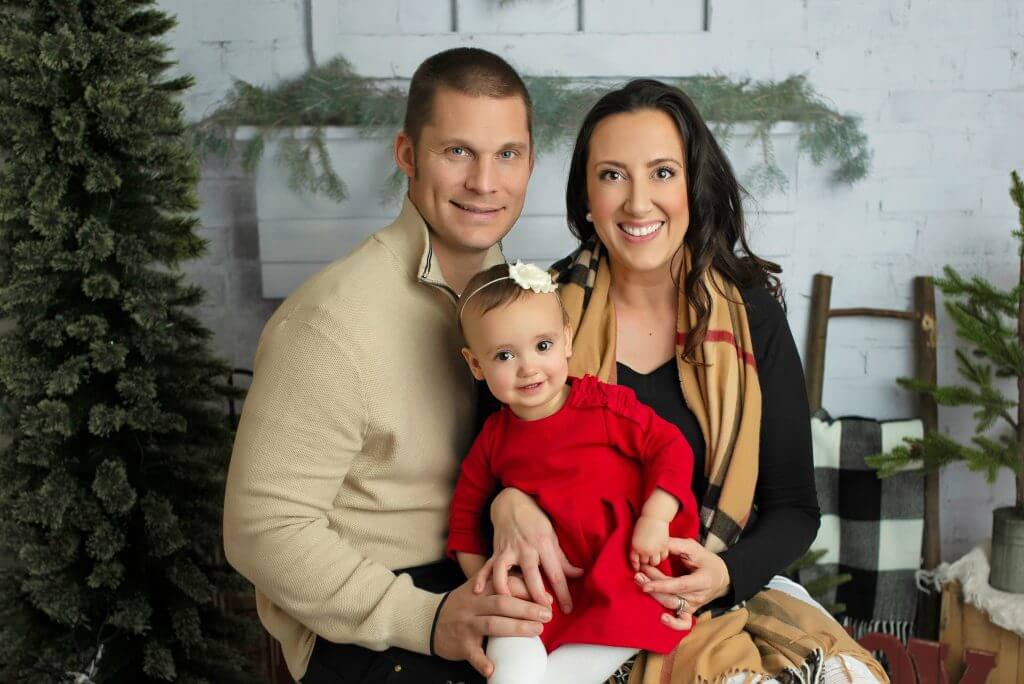 As parents, you want nothing more than to protect your child and for parents who experience loss, infertility or challenges to completing their family, this concept begins before the conception of this precious life. When you have given everything you have to become a parent and have the opportunity to grow your family through third party reproduction or gestational surrogacy, you want the health and wellbeing of your child (and GC) to be supported by the best resources and medical benefits available.
As intended parents we didn't set out to grow our family with the desire of having someone else carry the pregnancy – We chose this route because it was safest for both my child. We wanted to do everything possible to keep her safe, so she could have the support of two loving parents without risk of harm.
According to RESOLVE, The National Infertility Association – In Oregon, 82,194 women, regardless of marital status, have experienced physical difficulty in getting pregnant or carrying a pregnancy to live birth. A friend and peer through my advocacy work as a State Advocate with RESOLVE, shared with me, "The moment we cross that threshold of the fertility clinic, we begin to let go of "the plan". The plan that made us think it would be easy, fun or spontaneous even. Fast forward to years of treatments, and failures, your plan changes even more into something that is seemingly unrecognizable."
Though our plan did not go as we had planned, I am so grateful for the outcome. For without it I would not have become her mama. And being her mama is the greatest privilege and honor of my life: she is the best part of our journey.
With our family being complete, I feel it is important to continue to advocate for other families in the midst of their family building journey.
As I reflect back to when it all began and the feelings of disappointment, frustration, loss, and shame – I commonly heard the phrase "trust the process" and all of the other horrible catchphrases you hear associated with infertility: "as soon as you quit trying, it'll happen," "go on a vacation, just relax," "pray harder," " just adopt" and list could go on for days.  Through continuing to share our story and seek resources to advocate for families, I began to find strength and healing while creating a safe space for others to share their journey.
Trusting the process doesn't change the barriers that each person (family) faces when met with infertility in a world where IVF is now 40 years old.  A few examples of advocating for families includes: infertility coverage through medical benefits, fertility preservation services for an individual who will undergo medical treatment that is likely to result in iatrogenic infertility, health benefit coverage for a gestational surrogate, escrow funding being monitored and maintained by a financially sound practice, credible business practices for surrogacy agencies and/or advocating for the Adoption Tax Credit.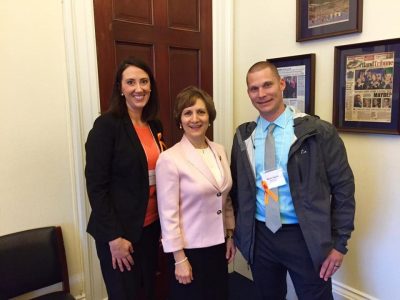 In Oregon 3 Bills were introduced in the Senate during the 80th Oregon Legislative Assembly – 2019 Regular Session where we had the opportunity to advocate for Oregon families. The brief details surrounding these bills are below:
Senate Bill 911: Requires health benefit plans, state medical assistance program, Public Employees' Benefit Board and Oregon Educators Benefit Board to pay for standard fertility preservation services for covered individual who will undergo medical treatment that is likely to result in iatrogenic infertility.
Senate Bill 749: Requires health benefit plans to cover fertility and reproductive endocrinology services.
Senate Bill 242: Requires health benefit plan coverage of pregnancy care for gestational surrogate
If you would like to learn more about how you can become involved with advocating in your area, please visit Resolve.org.
My hope is that our struggles with infertility and journey to parenthood will help you to not feel as lonely as we know it can be: emotionally, physically and financially. Know that there are so many that are experiencing these challenges and that you are never alone – reach out and know there are people who understand and can be a support.
"Together, we can change how others view infertility. It begins with being part of a national movement, National Infertility Awareness Week®. This week unites millions of Americans who want to remove the stigmas and barriers that stand in the way of building families." –NIAW.
Sending baby dust, loving wishes and support your way from a family who understands.
Mollie Huyck
Advocate: Resolve, National Infertility Association
Resource: Resolve.org or infertility awareness.org
Published Children's Author: I Became Your Mama
Resource: @ibecameyourmama
Related Articles