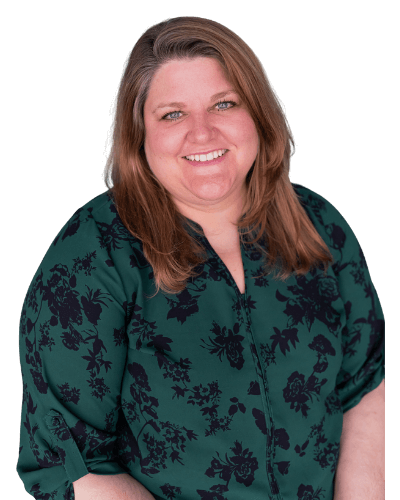 "My goal with every patient interaction is to meet people where they are at and ensure they feel respected, safe, and supported."
Meet Holly Spence, CNM, MS
Holly Spence, CNM, MS is a certified nurse-midwife who joined ORM Fertility in 2021. 
Holly graduated from Texas A&M University with a Bachelor of Science in Biomedical Science. She went on to attend the University of Texas Medical Branch and graduated with a Bachelor in Nursing with the highest honors. After being a labor and delivery nurse for a few years, Holly decided that she wanted to feel a stronger connection to the families that she cared for. In 2010, Holly graduated at the top of her class with a Master of Science in Nursing, Women's Health Care Concentration and was certified as a nurse-midwife. 
Holly has been a hospital-based midwife in the Portland community for the last decade before joining ORM Fertility. After Holly went through IVF herself and ultimately grew her family through reciprocal IVF and surrogacy, she developed a passion for caring for people and families who find themselves pursuing fertility care. Through her own experience, she brings an understanding of what it is like to be a patient in the fertility world, especially as part of LGBTQIA+ community. 
In her career as a healthcare provider, Holly has focused on providing care where everyone feels safe and heard. She brings a calm demeanor to the table that often helps her patients feel at ease. She strives to provide evidence-based care that takes into consideration an individual or family's specific needs. Her goal with every patient interaction is to meet people where they are at and ensure they feel respected, safe, and supported when they enter our office. 
Holly feels incredibly grateful to have joined a leading clinic in the fertility industry that prioritizes inclusion in the ever-evolving field of fertility medicine.